Aleksandra Јovanić & Čarna Manojlović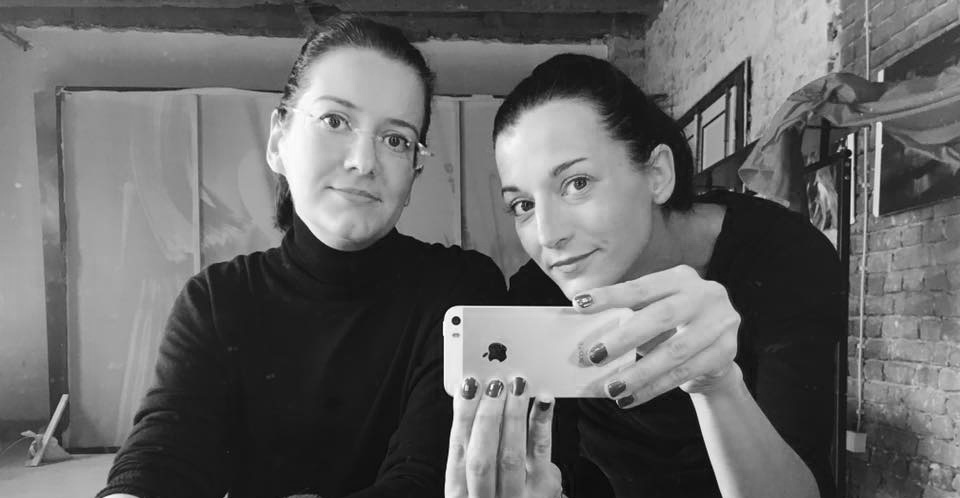 Aleksandra Jovanić holds a PhD in Digital Arts and a BSc in Computer Science. In her research and artistic practice she combines various media, mainly focusing on interactive art, art games and generative art. As an Assistant Professor, she currently teaches at all three levels of studies - the undergraduate programme of the Faculty of Fine Arts in Belgrade, master studies of the Faculty of Applied Arts and art doctoral studies at the University of Arts in Belgrade.
As a designer and computer programmer, she worked successfully on the development of prominent web projects, mainly in the field of culture and arts. Beside web design, she has been active in the area of graphic design and also designed film, theatre and concert posters and title sequences. Since 2003, she has had several solo and group exhibitions.
Aleksandra won a European Digital Art and Science Network award, in national selection for 2015.
Čarna Manojlović is a film director. She was born in 1979 in Belgrade. In addition to writing, recording, directing and co-producing her own documentaries, she directed series of programmes on human rights, coordinated programmes and participated as a selector in several film festivals: "Žensko oko sveta" ("Women's View of the World") – the first women's film festival in the Balkans, "Nova svetlost" ("The New Illumination"), a festival of amateur film production of young people in Serbia...
Since 2009 she has worked as Assistant Professor at the Department for Film and TV Directing, Academy of Arts in Belgrade.
Her feature documentaries "Tri (u)lične priče" ("Three Street/Personal Stories"), "Miki Manojlović: filmska ostvarenja" ("Miki Manojlović: Films") and "Milena" about the life and work of Milena Pa¬vlović Barili were successfully screened at many local and international film festivals and events.
She is a mum to two boys.